Friday Favorites: Homemade Fall Beverages
4:00 AM
Fall is that special time of year where the weather changes and there's a little nip of cold in the air. There are apples and pumpkins everywhere and Halloween is right around the corner. I love this time of year. Adding a few special things makes it even better. One of those things are delicious Fall beverages. We all know of the typical pumpkin spice everything and apple cider awesomeness, but these recipes bring even hot chocolate to a whole other level!


Apple Cider Floats
When the weather is still warm for you to crave a special ice cream treat, an apple cider float is the way to go. Stop by
WhatsCookingLove.com
for this amazing recipe to mix a little remaining traces of summer into a fall beverage staple.
Salted Caramel Hot Chocolate
Um...yes, please! There is really nothing better to me than hot chocolate....okay, coffee is number one but this is a close second. There's nothing like curling up on the couch with a hot mug of this stuff watching one of your favorite movies or reading the most recent best selling novel.
SugarHero.com
has this mouthwatering recipe for you to try!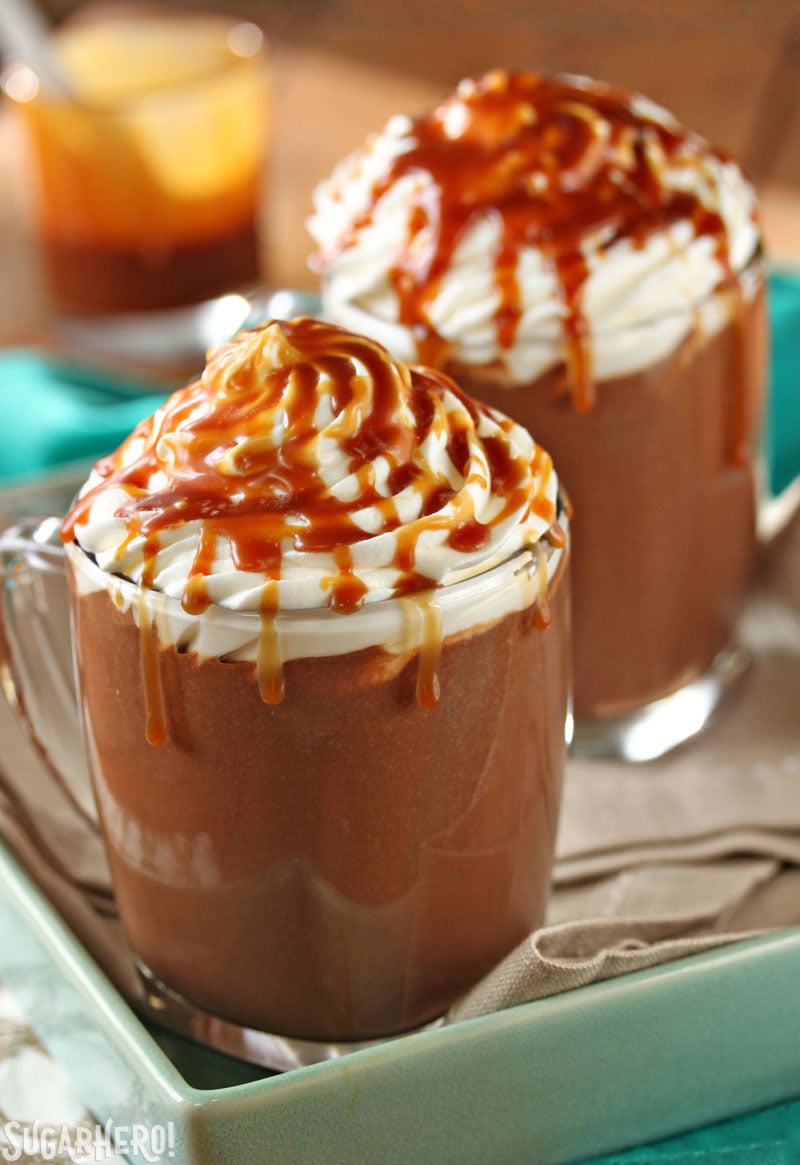 Autumn Harvest Punch
Mixing fruit is always a good idea. Especially when it comes to making a fall punch. Add a few different types of fruit juice and a little ginger ale and you'll have one amazing party-worthy drink everyone will love! Want to try this now? Hop on over to
ServedUpWithLove.com
for the details!
Slow Cooker Cranberry Apple Cider
Looking for a reason to use your crock pot? Well, I'm always up for an awesome crock pot recipe and this beverage will definitely be the way to go to create a delicious drink for you and everyone whether you're having a party, get-together or just want something good.
TheRecipeRebel.com
has the recipe!
Cinnamon Pear Fall Cider
When I think of Fall, I don't typically think of pear, but this is a twist I'm willing to try! The recipe does contain alcohol, but you can easily omit it to make it kid friendly and an anytime drink. Want to try it with or without the liquor? Check out
TableForTwoBlog.com
for the recipe!