Friday Favorites: Master Bedroom Inspirations
12:00 AM
It's Friday and it's time for another Friday Favorites post. This week, I want to share with you my master bedroom inspirations. I've been slowly creating the look I want. The main focal point is around the bedding and so far, it's coming out okay. With a few minor changes, however, it could be great.


First, let's start off with the bedding. This is the bedding set that I've had for the past year and I really like it so it's something that I don't want to change.
I purchased it at Walmart thinking that it wouldn't be a good idea. I purchased from them before and it was a disaster! Well, needless to say that I am very pleased with it. It is bright and the colors are exactly what I wanted. Did I mention it was easy on the wallet, too?
I really like the look of these frames and think that they would be great on the wall in my bedroom that would otherwise be too awkward to hang anything. Not sure it I truly like it enough, but it made the list.
Sad to say that my bedroom is the darkest of the rooms in my home and I think that updating the window treatments from grey to yellow would really brighten the space. Defintely on the to-do list!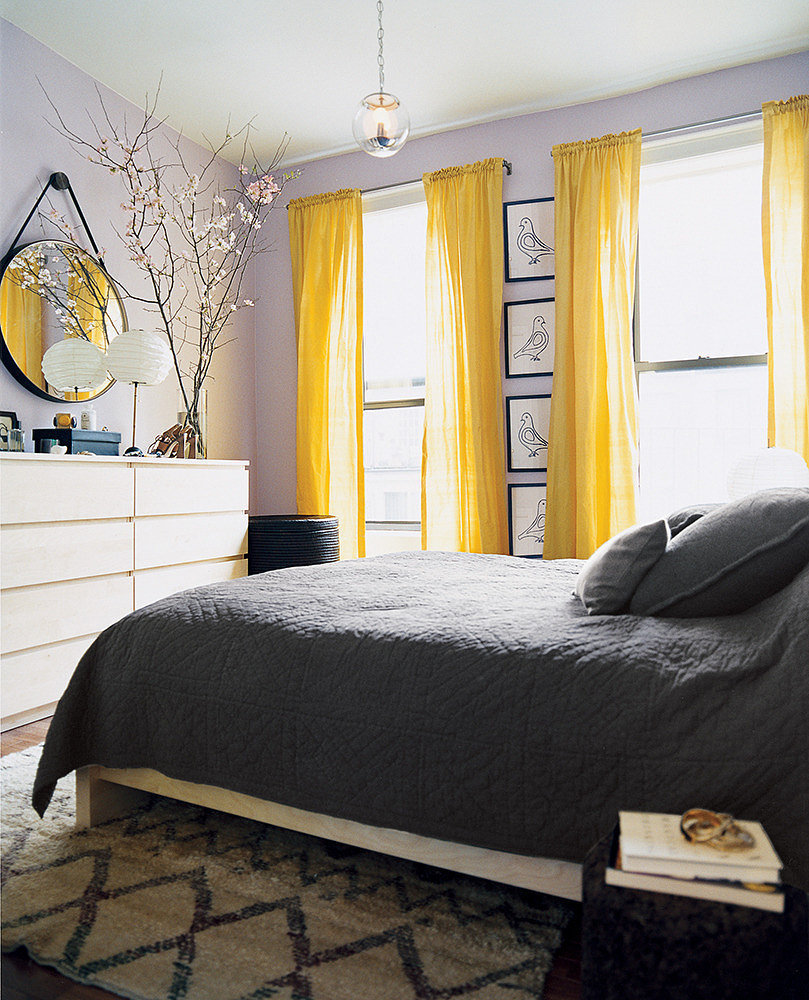 I've been eyeing this canvas for a long time now and have noticed the price is starting to get to my 'comfort' zone. I really couldn't see spending their original price of $100 because it would never be seen by anyone other than us. Living room art work price, yes. Bedroom, no.
Okay, so the typical yellow and grey room is kind of starting to get a little boring to me so I was wondering what you thought about adding a little bit of blue. I really like this hue, but I'm thinking that I would go with something a little lighter. Something more neutral so it doesn't compete with the yellow. Thoughts?